Help Desk
Help Desk
We put happiness of our customers
ahead of everything.
Tooling Service
KORLOY's Tool Engineering Group provides our customers with a total solution for higher productivity and
lower tool costs by analyzing and improving their production lines.
Technical consultancy for shorter cycle time
and higher productivity
Support for a highly efficient tooling process
by recommending optimized tools
The quickest stabilization for mass production
available due to tryouts
Troubleshooting of various tooling problems
and support for tooling projects
Tooling service for machine-tool makers
and those who want to process a new workpiece
User
benefits

- Reduced machining expenses
- Boosted productivity
- Higher quality
- Improved processing technology
- Lower extra expenses
- Lifted morale toward improvement
We offer
(Maker)

- Optimized cutting conditions
- Tryouts for new products
- Advice on stable cutting environment
- Technical consultancy on tooling knowledge and processing
- Improved on-site morale
- Diversified methods for improvement by cooperating
- Opportunities to be aware of the problematic situation
Tool Engineering
KORLOY's Tool Engineering Group offers prompt technical support to our customers
at their convenience and delivers perfect tooling solutions.
Analysis of production lines by on-site visit,
provision of test cuts
Tooling consultancy for higher productivity
and lower tool costs
Customer
visits
Technical
support
Tool
Engineering
Team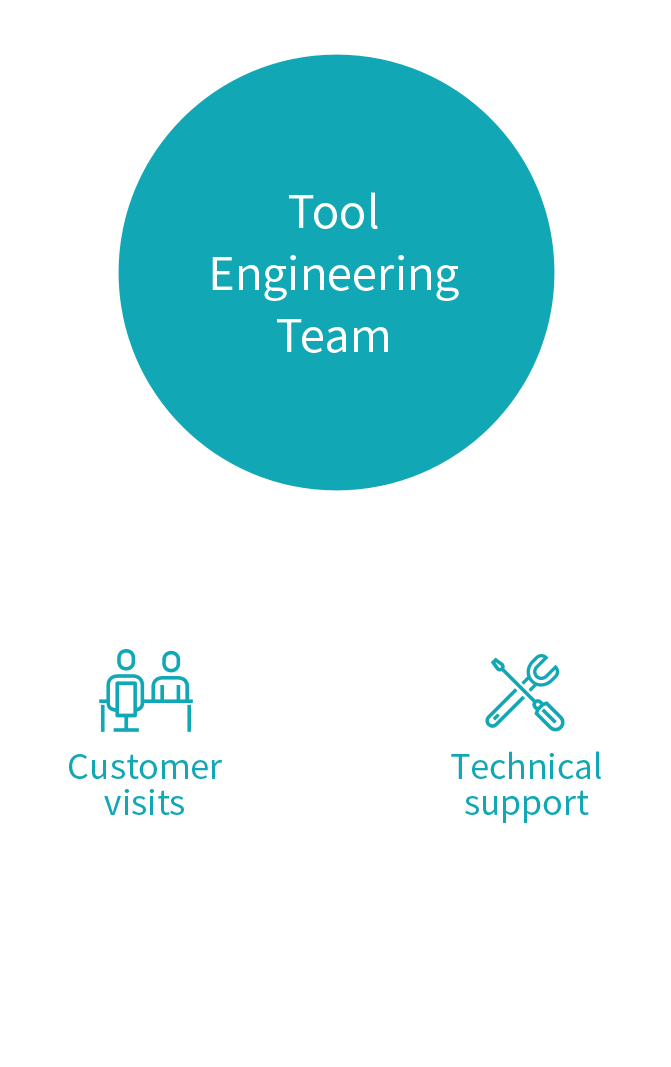 CUSTOMER CENTER
Global Business Contact (Head Office)
+82-2-522-3181
본 웹사이트에 게시된 이메일 주소가 전자우편 수집 프로그램이나
그 밖의 기술적 장치를 이용한 무단으로 수집되는 것을 거부하며,
이를 위반 시
정보통신망법에 의해 형사처벌 됨
을 유념하시기 바랍니다.