Products
Products
Our precise and durable carbide cutting tools are just
what you've wanted for an innovative tooling solution.


• Carbide Solid Drill for Non-ferrous metals and Mild steel Machining
Feature
• Stable drilling for high productivity
• Available for various workpieces such as mild steel and non-ferrous metals
SSD-N
The non-ferrous metals (aluminum and copper etc.) having lower melting point than other metals causes welding to easily occur in machining. That dulls the cutting edge of the tool and lowers the surface finish and chip evacuation and increases the cutting load which causes unexpected chipping and breakage of tools.
KORLOY launches a new drill for high performance in non-ferrous metals drilling. The SSD-N with sharp cutting edge minimizes welding. In addition, the design for better chip control and X-shaped thinning increases machinability and chip evacuation drastically.
The SSD-N drill increases your productivity by stable machinability in machining of non-ferrous metals and mild steel etc.
Advantages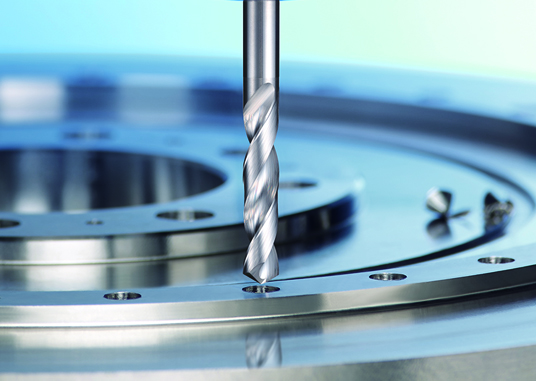 ㆍGood surface finish
- Minimized welding in machining from the sharp cutting edge
ㆍBetter chip evacuation
- The design for reinforced chip control
ㆍImproved machinability
- Lower cutting load by applying the X-shaped thinning
ㆍVarious workpiece machining
- Non-ferrous metals and mild steel etc.