Products
Products
Our precise and durable carbide cutting tools are just
what you've wanted for an innovative tooling solution.


• Stable machining increases productivity.
• Optimized flute design and excellent chip evacuation ensure high quality of production.
Feature
• Highly precise clamping system: Superior clamping precision with auto-centering system and highly precise grinding clamping parts
• Screw on clamping system: Easy to replace inserts
• Sharp cutting edge: Low cutting load and good chip control
• Holder with excellent durability: Holder with high rigidity and excellent wear resistance due to special surface treatment
• Holder with excellent chip control: Low cutting resistance and outstanding chip evaluation applying high helix angle
TPDB Plus
These days, economical and high performance cutting tools that improve machinability and decrease the manufacturing cost and time are in high demand in the automobile, aerospace, and space industries.
According to the needs of the market, KORLOY launches a highly precise and efficient drill, TPDB Plus, which increases the processing grade and productivity.
The high helix flute of the TPDB Plus improves chip evacuation, increases surface finish of processing holes and roundness which ensures highly precise machinability.
In addition, TPDB Plus prevents chip jam or unexpected fracture even in deep drilling with over 8D and ensures more stable machinability.
The cutting edge of TPDB Plus decreases cutting resistance. Optimal grades for various workpieces such as PC5300 for alloy steel and cast iron, PC5335 and PC330P for carbon steel ensure longer tool life.
Advantages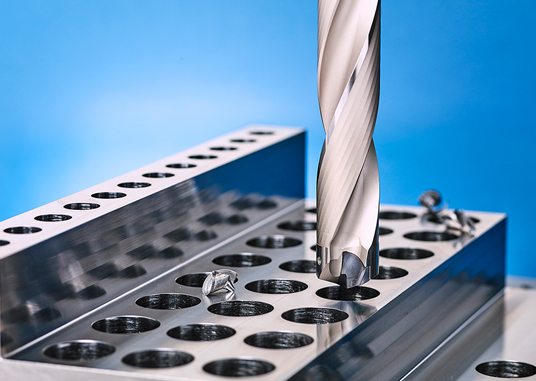 ㆍHigh productivity
- Raised productivity and decreased processing cost
- Increased tool life applying optimal grades
ㆍHighly precise drilling and chip control
- Cutting edge with low cutting resistance
- Improved chip control with a chip breaker
ㆍHighly precise drilling
- Good surface finish with excellent chip evacuation
- Outstanding roundness of hole