PR Center
PR Center
World best in the metal cutting industry
as we create shared values.
[CP Chipbreaker(Negative)]Released negative CP chip breaker with enhanced strength of cutting edge at range of medium & finishing steel machining.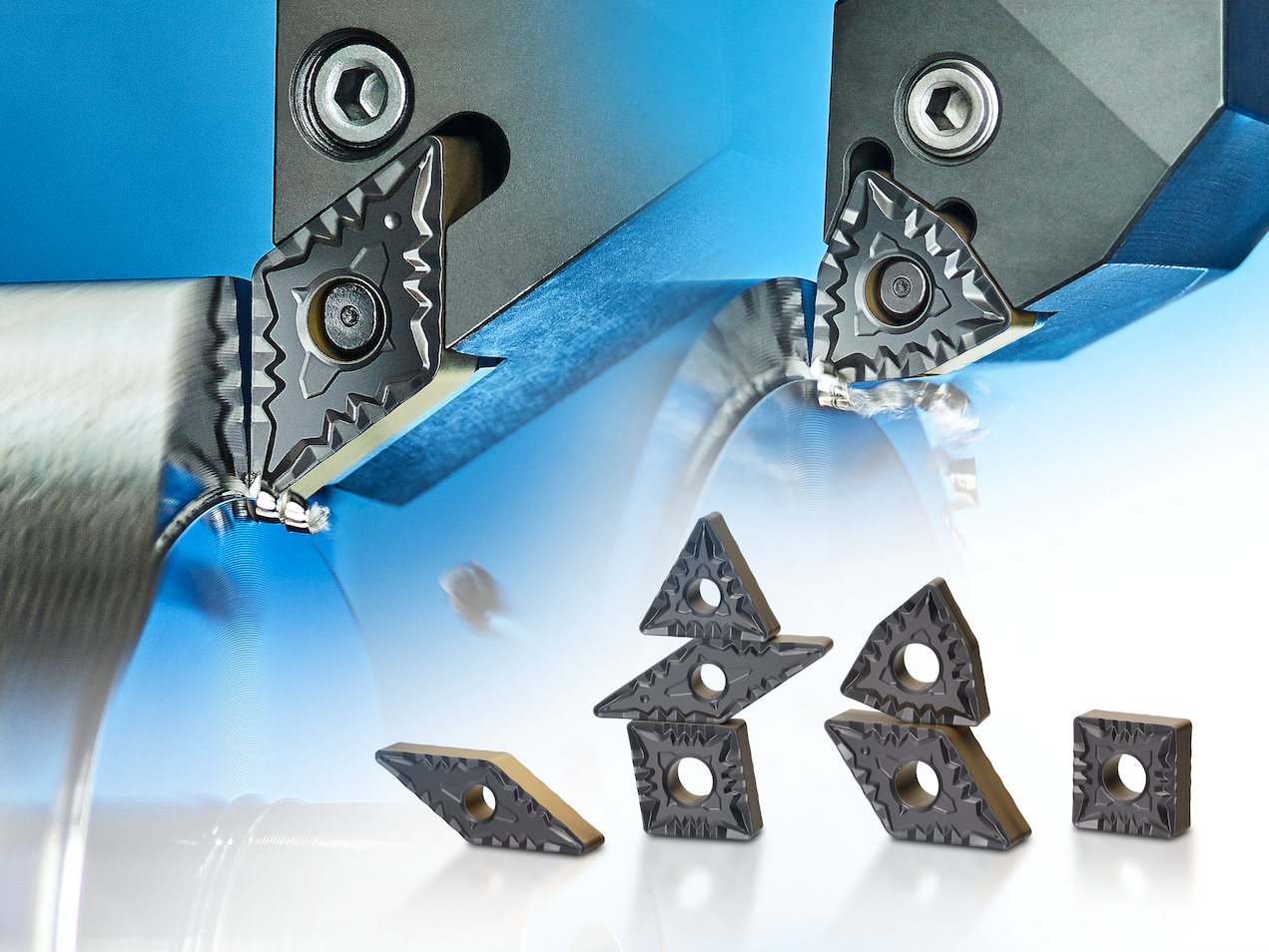 KORLOY's newly launched CP chip breaker that guarantees a higher tool life by enhanced chip evacuation and strength of cutting edge, even in interrupted cutting conditions and chip scratching occurs conditions.

Machining of hub bearing, bearing parts generally used in automobile and general machinery industries requires toughness of cutting edge due to interrupted cutting condition and their high hardness.
In addition, in deep grooving, tangled chips rolling up and scratching the workpieces causes the automatic machining inconsistent.

The CP chip breaker applied the strengthened land to protect cutting edge and adopted 2-stepped back chip breaker with side rake angle and continuous bumps ensuring longer tool life by preventing chattering in high feed cutting. With its excellent chip evacuaction and chip breaking performances, it realizes convenience in the automatic machining.

The grade series of NC3200P recommended with the CP chip breaker is a CVD turning grade for hot/cold forging steel and bearing steel of automobile machining. The NC3225P is the 1st recommended grade used generally in forging steel and bearing steel parts machining and the NC3215P is a grade ensuring long tool life in high speed and continuous cutting. The coating applied to NC3225P and NC3215P is upgraded compared to the conventional coating, the coating improves the durability of the cutting edge to be optimized for processing forging and bearing parts.

The combination of CP chip breaker realizing high feed machining with high toughness and chip evacuation and NC3215P/NC3225P enhancing wear resistance and chipping resistance provides the best solution realizing efficiency and high productivity in automobile parts machining.