PR Center
PR Center
World best in the metal cutting industry
as we create shared values.
KORLOY Inc. has participated EMO 2019 in Germany (9/16 ~ 9/21)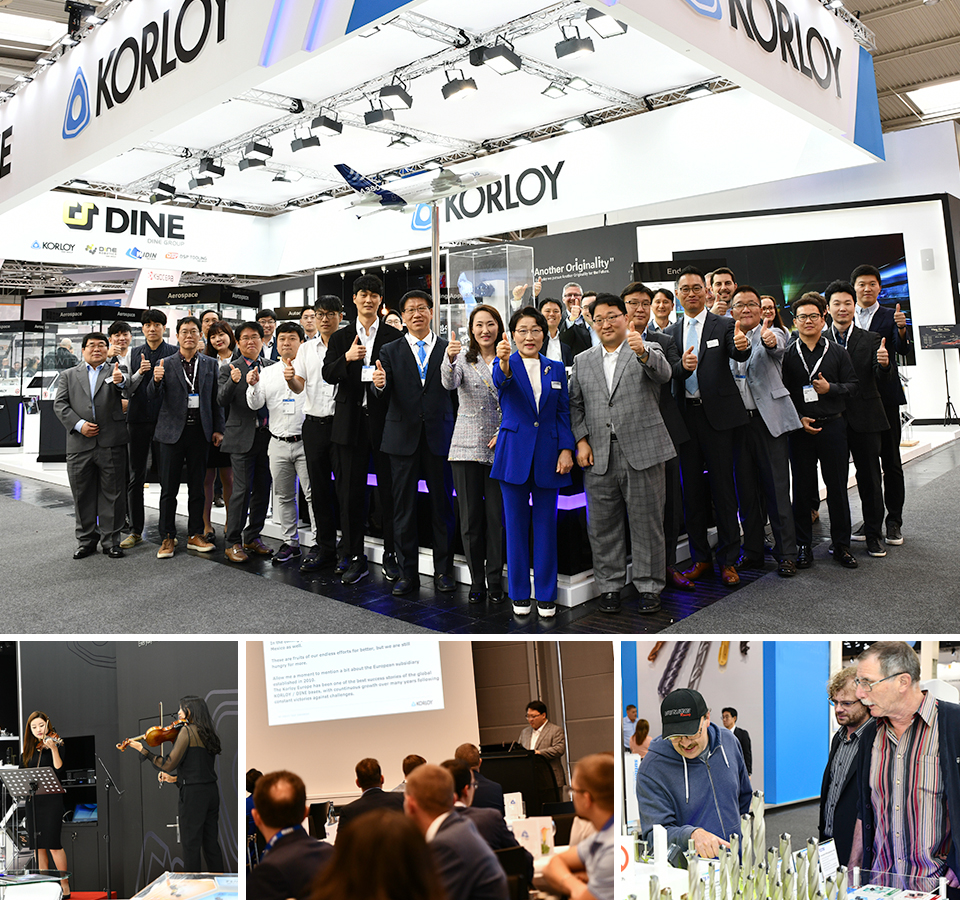 From 16th to 21st September, KORLOY Inc. has participated EMO 2019 which is the world's premier event for the metalworking industry. During the period, KORLOY Inc. has exhibited its diverse products line-up and promoted its brand in European market.
As 2,200 exhibitors and over than 130,000 audience convened to the show from all over the world, EMO 2019 is highly important fair that is possible to scrutinize consistently developing metalworking trends and technics at a glance. During the exhibition, KORLOY Inc. has attracted audience by showing new products with excellent features and customers' demand based applications for specific industries such as Aerospace, Automotive, and etc. With a number of events and an exclusive seminar program regarding to new products, it was a fine opportunity to notify KORLOY Inc.'s brand and technical skills towards the both existing customers with loyalty and newcomers in conclusion.