PR Center
PR Center
World best in the metal cutting industry
as we create shared values.
PC3700 Grade_Received the IR52 Award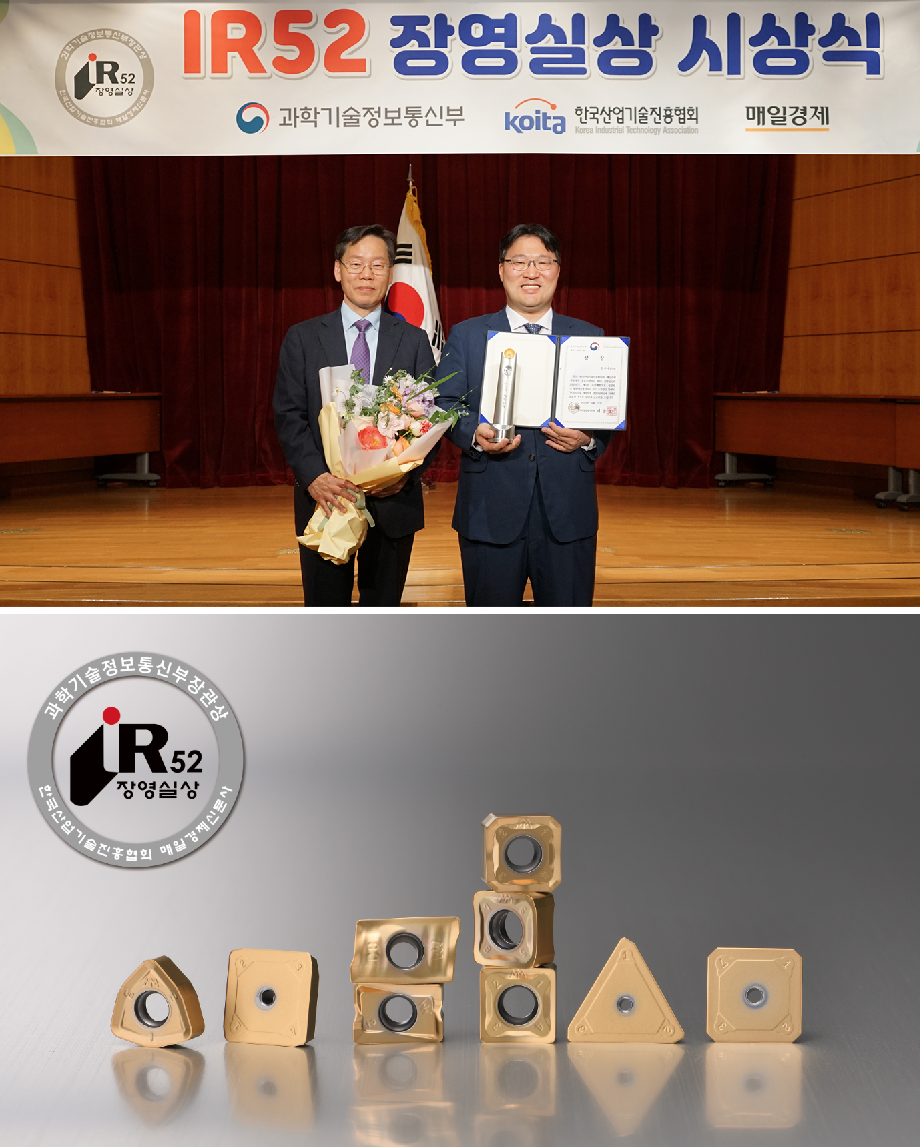 KORLOY received the IR52 Jang Young-sil Award in the 5th week of 2023 for the 'PC3700', an insert for steel milling.

The IR52 Jang Yeong-sil Award is co-hosted by the Maeil Business Newspaper and the Korea Industrial Technology Association, and is awarded to domestic companies and technology development managers at research institutes who are committed to industrial technology innovation by developing/commercializing new technology products.
IR stands for Industrial Research. 52 means 52 weeks per year, namely one item every week. Jang Young-Shil was one of the greatest inventors in Korean history. The award honors and encourages engineers who accomplished a prominent job in technologically innovative activities of private companies. It means that the performance of a company's technology development is recognized.

This year, PC3700 which received IR52 Jang Young-sil Award, is a newly developed milling grade of steel for high performance and high efficiency machining.

The PC3700 features a hard and lubricative coating layer with a smooth surface so that chips can be evacuated easily at high speeds, and flank and crater wear will be significantly reduced. It also has minimized build-up edge issues to prevent chipping and improve surface finish. As a highly tough substrate specialized for steel cutting has been implemented, PC3700 inhibits thermal cracking in the interrupted or wet machining process. Furthermore, it provides outstanding chipping and breakage resistance under heavy cutting loads including high depth of cuts and high feeds or pre-hardened steel machining.

The PC3700 is suitable for high-speed, high-cut, high-feed machining and milling of various types of steel workpieces.
It is expected that it will provide high processing efficiency and production stability by demonstrating a stable tool life in all processing from continuous to interrupted processing.