PR Center
PR Center
World best in the metal cutting industry
as we create shared values.
KORLOY Inc. has participated 'SIMTOS 2022' exhibition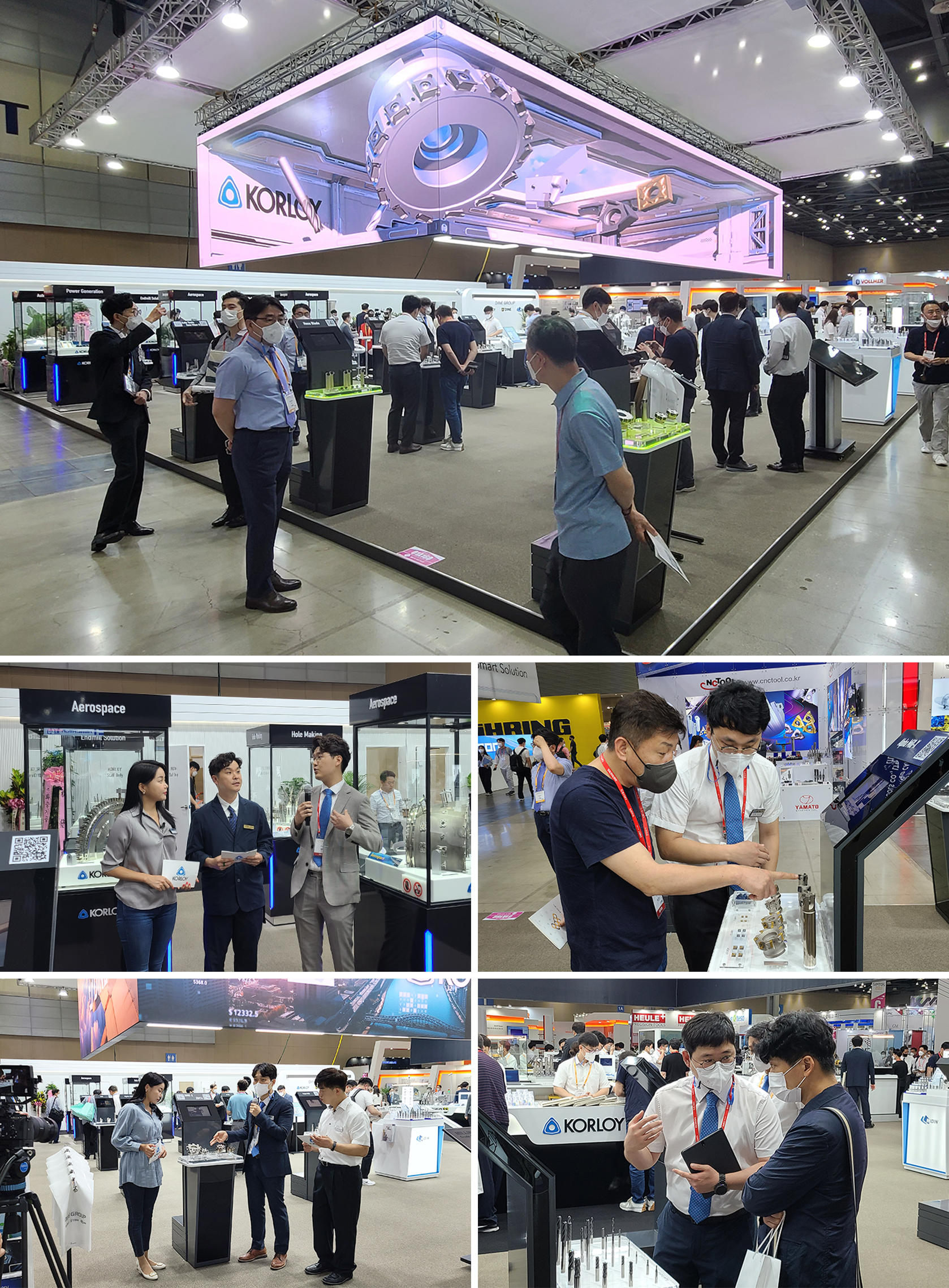 KORLOY Inc. attracted a lot of attention from customers by participating in SIMTOS 2022, the largest production and manufacturing fair in Korea.

SIMTOS 2022 is an exhibition where you can see overall trends related to manufacturing industries such as machine tools, tools, and industrial solutions. During the exhibition, KORLOY Inc. has shown the new products such as turning, milling, drilling and endmill and provided machining solutions for specific industries such as Aerospace, Automotive, power generation etc.

In particular, 'TP8P', an economical vertical machining milling tool for 8-corner that can be stably processed with an excellent fastening system, and 'Hexa Blade' which is highly economical due to 6-corners insert, drew attention. The Hexa Blade is a precision grinding insert with excellent dimensional deviation between corners, thus ensuring high machining reliability and preventing vibration due to a wide side fastening and a stable fastening system.

Additionally KORLOY Inc. has present the solution for ultra precision mold machining industry through the Mirror Endmill series such as the PCD Endmill which is for ultra precision workpiece and high hardness mold policing processing, cBN Endmill which is for mold machining for over HRC60 and H+ Endmill for various shape processing processes.
Media contents were installed for each product in this Korloy booth to easily check the features and processing cases of the product, and 3D stereoscopic images using the Anamorphic technique were screened through the booth's large screen to provide fun to customers who visited the booth. For customers who cannot visit the fair in person, YouTube live broadcasts were conducted in the booth during the exhibition period to feel the exhibition site as well as product information and industrial solutions.

KORLOY Inc. said it will continue to provide excellent industrial solutions to customers through various contents.

You can read this article through the link below.
http://www.mfgkr.com/archives/20854