Products
Products
Our precise and durable carbide cutting tools are just
what you've wanted for an innovative tooling solution.


• General use Endmill for medium hardness and alloy steel cutting
Feature
• Wide line-ups for cutting various and complicated shaped workpieces
• Long tool life due to new coating and optimal substrate for cutting
U-Star Endmill
The U-Star Endmill is launched with various shapes and line-ups for machining medium hardness steel workpieces (HRC30~50) - especially for the complicated shaped molds.
The U-Star Endmill ensures high cutting quality dispersing cutting load from s-curved gash shape and reduced fracture from chipping resistance enhanced cutting edge. In addition, U-Star Endmill realizes high quality cutting with its high precision tolerance management. It has good chipping resistance as it adapted optimal substrate selection per Endmill shapes for medium hardness workpiece machining and the application of new AlCrN multi layered coating grants excellent wear resistance, enhanced anti oxidation, and excellent lubrication ensuring stable machining under high frictional heat condition.
KORLOY's U-Star Endmill will serve to achieve high productivity with its various line-ups for medium hardness workpiece cutting and high cutting performance.
Avantajlar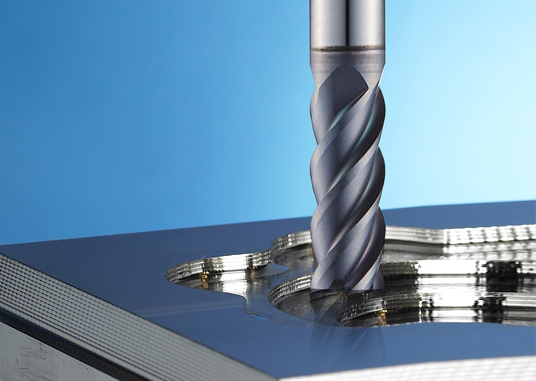 • Various line-ups
- Ball / flat / radius / roughing
- Rib type (straight and taper)
• Enhanced wear resistance, Anti-oxidation and lubrication
- New AlCrN series multi layered coating
• Increased cutting performance and precision
- Dispersion of cutting load from S-curved gash shape
- h5 level shank and high precision Endmill diameter/radius management
• Increased chipping resistance
- Optimal substrate up to Endmill shapes
- Sharp cutting edge